Another badge of honour to add to the list!
Recently our humble little blog was nominated as the Number 1 Dating Blog In Australia , well now we have added to that and are officially the Number 1 Relationship Blog in Australia !
And here's our medal to prove it 😉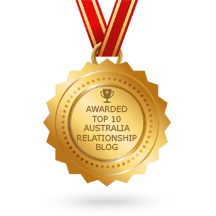 We want to thanks all of YOU fabulous subscribers and followers , because without you , it wouldn't be possible. We'd also love to thank all the bad dates and toxic relationships and struggles that helped turn this site into a place of hope , strength , education and encouragement.
This is the part where we can confidently say that we have used out pain for a purpose!
And now for some champagne !
FREE COACHING VIDEO: How To Get A Man To Commit.
Learn How To Get Him To Chase You And Commit WITHOUT Having To Force, Beg Or Manipulate Him!
Learn the 3 proven secrets that will make him scared to ever lose you!
Originally posted 2018-03-28 18:56:48.