Another badge of honour to add to the list!
Recently our humble little blog was nominated as the Number 1 Dating Blog In Australia , well now we have added to that and are officially the Number 1 Relationship Blog in Australia !
And here's our medal to prove it 😉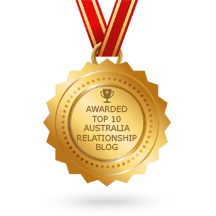 We want to thanks all of YOU fabulous subscribers and followers , because without you , it wouldn't be possible. We'd also love to thank all the bad dates and toxic relationships and struggles that helped turn this site into a place of hope , strength , education and encouragement.
This is the part where we can confidently say that we have used out pain for a purpose!
And now for some champagne !
Sick of swiping? Ready to find real love in 60 days?
Learn how to master yourself, dating and men in just 60 days.
Register for your FREE session now and find out more about this revolutionary system that is helping women master self love , and attract their dream man!
Applications close soon!
Originally posted 2018-03-28 18:56:48.