Another achievement for The Dating Directory!
Whilst we already held the spot for number one dating and relationship blog in Australia , we are now also officially listed as one of the top 10 Australian dating blogs by Feedspot.
What does this mean?
Well pretty much that we are on the right track to helping bring more love education , support and wisdom to women all around the country! Plus we get a pretty medal;)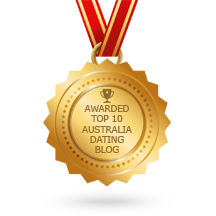 Thanks to all our loyal supporters and followers , we do this for you! Now let's have a glass of champagne to celebrate 🙂 !
Originally posted 2018-03-05 17:48:55.